Regular price
Sale price
$5.99 USD
Unit price
per
Sale
Sold out
How will I get my digital ebooks and audiobooks?

Digital products will be fulfilled by BookFunnel immediately upon purchase. Books can be read or listened to on any of your favorite devices. BookFunnel support is available to ensure you can access your product.
If a signed book is available to purchase, can I get it personalized?

Yes! Once you put the signed print book in your cart, fill out the text box on that page with your name and choice of personalization.
When will I receive print books?

Please allow 1-2 weeks for delivery of both signed and unsigned print books.
Can I purchase this product from another retailer?
View full details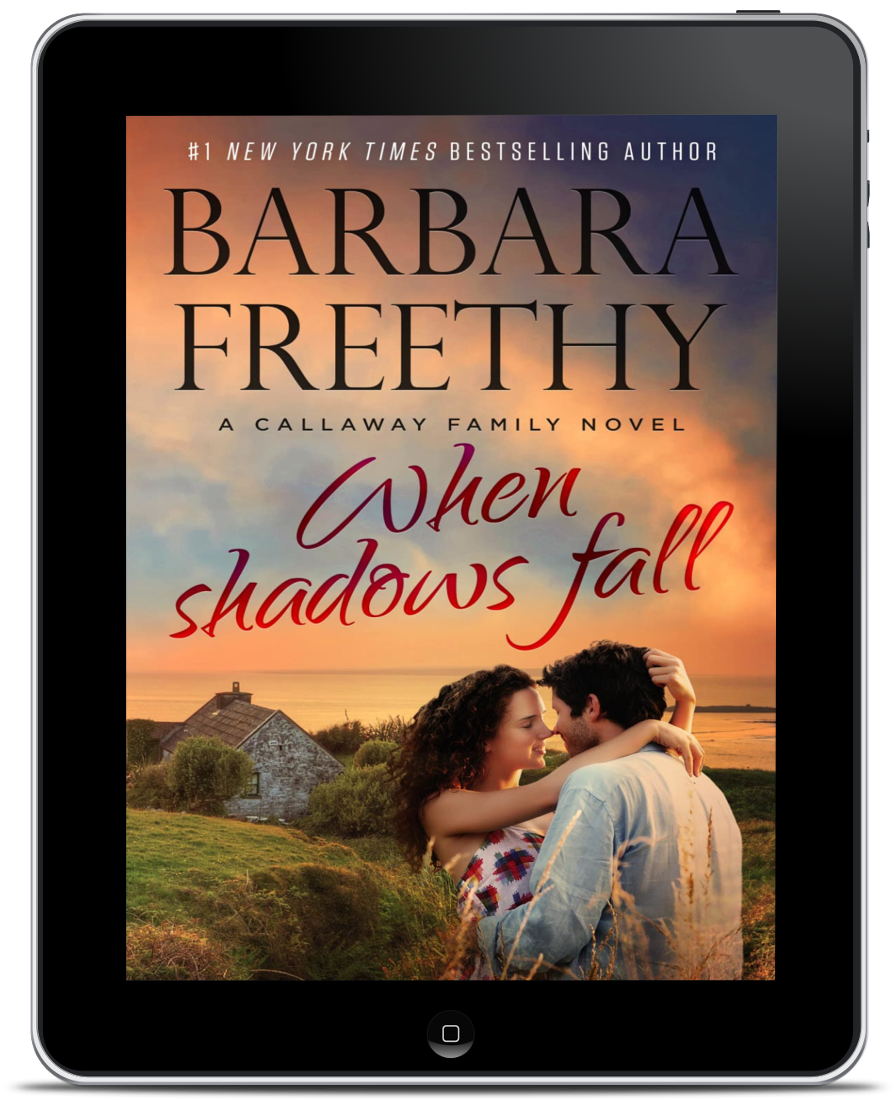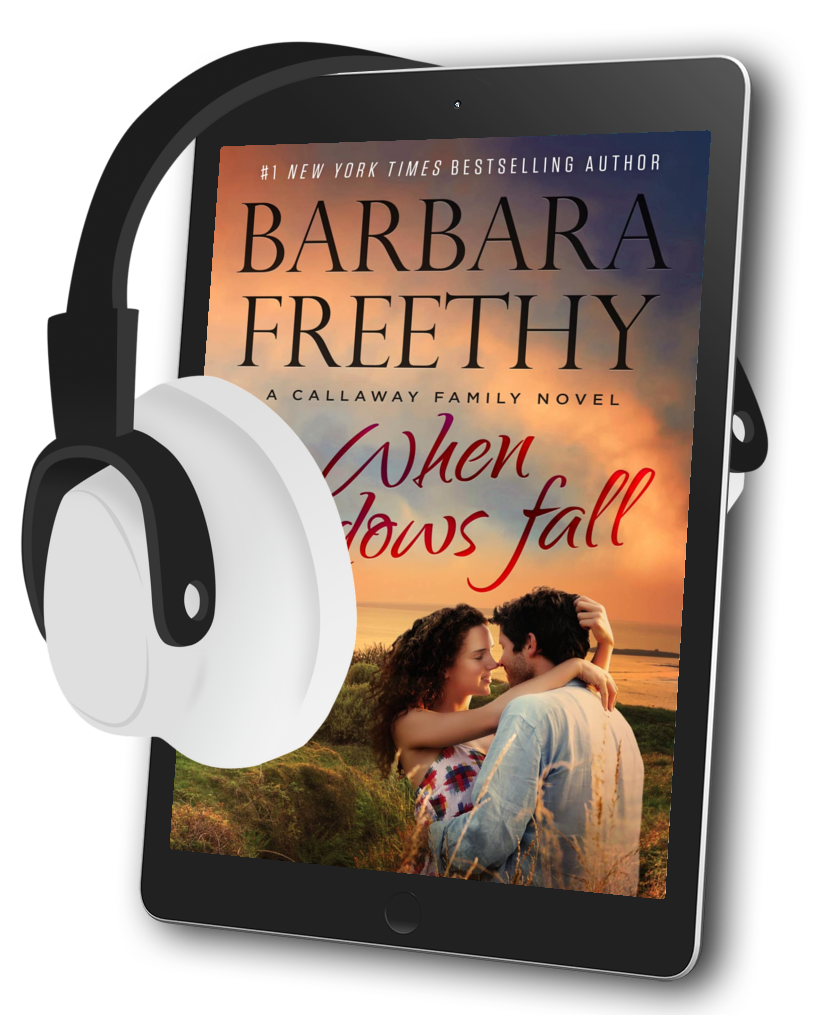 Description
Excerpt
Series Info
"Barbara Freethy is always at the top of her game writing a suspenseful, heartwarming story from start to finish. WHEN SHADOWS FALL is truly a page turner you don't want to put down and it will warm your heart." Faye - Goodreads


Olivia Bennett is a biographer, a narrator of lives far more interesting than her own. When she volunteers to write down the memories of Eleanor Callaway, an elderly woman suffering from Alzheimer's, she gets caught up in a compelling story of a great love and a terrible secret. Suddenly, she is no longer a spectator but an investigator, and in her quest for the truth, she not only finds herself at odds with Eleanor's sexy and very protective grandson Colton Callaway, but she also discovers a more personal connection to Eleanor's past.

Colton is a firefighter, a man used to going after what he wants and getting it. He pushes the limits, takes chances, and is willing to risk everything to save a life, especially if that life belongs to his grandmother.

As Olivia and Colton stir up the smoldering embers of the past, they soon come to realize that the greatest danger may not come from those who want to protect their secrets, but from each other. The one thing neither of them has ever been willing to risk is their heart.


If you love romance family series like Virgin River by Robyn Carr, with plenty of drama, secrets, and mystery, then you'll love this latest romance novel from #1 New York Times Bestselling Author Barbara Freethy.
What the readers are saying…
"I am left speechless. Each Callaway makes me fall in love a bit more. In WHEN SHADOWS FALL, Colton and Olivia are perfection. They shine brightly and leave you with no doubts about their HEA. Thank you Barbara Freethy for another well written heart touching testament to all that is good and right in our world." Shannon - Goodreads
"Barbara Freethy does it again, with characters so real and a mystery that has been simmering through the series. The idea that someone getting who you really are can be life changing is very real for me. A great story. I'd recommend it for anyone who enjoys Nora Roberts, Marie Force, Robyn Carr, or Susan Mallery." Libby - Goodreads
"I found WHEN SHADOWS FALL intriguing, fun and full of hope. I like how all the characters of the Callaway family are mentioned and entwined into the story, but the author never loses focus on the main characters. I always look forward to her next story." Christy - Goodreads