Regular price
$18.99 USD
Sale price
$12.99 USD
Unit price
per
Sale
Sold out
How will I get my digital ebooks and audiobooks?

Digital products will be fulfilled by BookFunnel immediately upon purchase. Books can be read or listened to on any of your favorite devices. BookFunnel support is available to ensure you can access your product.
If a signed book is available to purchase, can I get it personalized?

Yes! Once you put the signed print book in your cart, fill out the text box on that page with your name and choice of personalization.
When will I receive print books?

Please allow 1-2 weeks for delivery of both signed and unsigned print books.
Can I purchase this product from another retailer?
View full details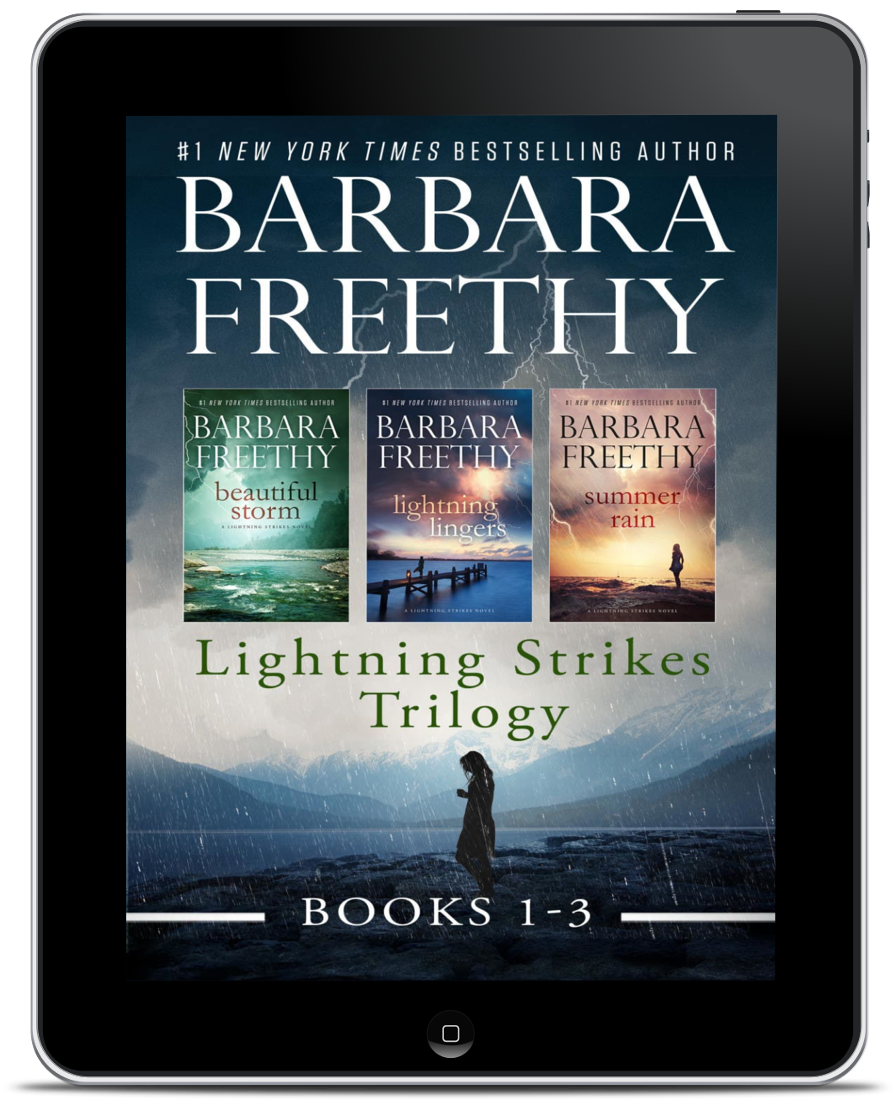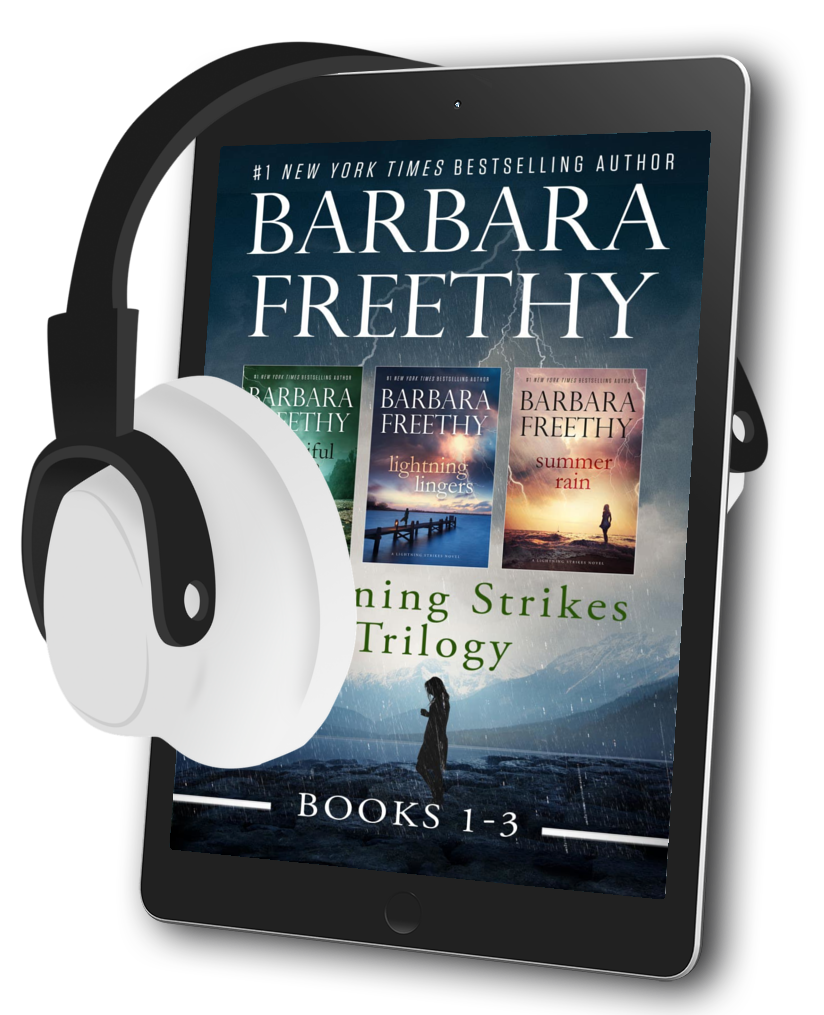 Description
Excerpt
Series Info
In this special ebook bundle of three connected full-length romantic suspense novels, lightning leads to love, danger, and the unraveling of long-buried secrets that will change not only the past but also the future…
BEAUTIFUL STORM (Lightning Strikes #1)
When her father's plane mysteriously disappeared in the middle of an electrical storm, Alicia Monroe became obsessed with lightning. Now a news photographer in Miami, Alicia covers local stories by day and chases storms at night. In a flash of lightning, she sees what appears to be a murder, but when she gets to the scene, there is no body, only a military tag belonging to Liliana Valdez, a woman who has been missing for two months.
While the police use the tag to jump-start their stalled investigation, Alicia sets off on her own to find the missing woman. Her search takes her into the heart of Miami's Cuban-American community, where she meets the attractive but brooding Michael Cordero, who has his own demons to vanquish.
Soon Alicia and Michael are not just trying to save Liliana's life but also their own, as someone will do anything to protect a dark secret…
LIGHTNING LINGERS (Lightning Strikes #2)
Katherine Barrett, a dedicated young doctor, receives a terrified phone call from her brother, TJ. He is running away to Mexico to save himself and their family from an unnamed killer. He warns her not to come after him and not to go to the police, as there is no one she can trust. But Katherine realizes there might be someone she can trust…
She turns to her former high school sweetheart Jake Monroe—the man whose heart she broke a decade earlier. Katherine asks Jake to fly her into a remote and dangerous part of Mexico where no one else dares to go.
Jake had always thought that one day Katherine would realize she needed him, but he didn't expect it to go down this way. Still, he can't resist the beautiful blonde he has never been able to forget.
They set off on an adventure that will take them into the past, unravel a decade of secrets, and lead them into the heart of a lightning storm that will change the way they look at their families, the world, and each other…
SUMMER RAIN (Lightning Strikes #3)
Danielle Monroe is determined to use her new job in DC as a stepping-stone to a high-powered political career. But the secrets surrounding her father's death continue to overshadow her goals. Her family thinks she holds the final piece of the puzzle, but she doesn't even know what the puzzle is…until an attractive and possibly dangerous stranger shows up in her life.
Patrick Kane is searching for answers about his own dark tragedy, not realizing that the beautiful Danielle may not just hold the key to his mystery but also his heart. They have to stay alive long enough to find out.
WHAT READERS ARE SAYING
"I loved the twists and turns that really kept me on the edge to the romance. It was a story I could not put down. I am so looking forward to the rest of the series." Cynthia - Goodreads on Beautiful Storm
"This book has suspense, betrayal, mystery, adventure, and love to name a few." Becky – Goodreads on Lightning Lingers
"I loved SUMMER RAIN, strong characters and a gritty story line that kept me interested right to the end." Anne – Goodreads on Summer Rain