Regular price
Sale price
$5.99 USD
Unit price
per
Sale
Sold out
How will I get my digital ebooks and audiobooks?

Digital products will be fulfilled by BookFunnel immediately upon purchase. Books can be read or listened to on any of your favorite devices. BookFunnel support is available to ensure you can access your product.
If a signed book is available to purchase, can I get it personalized?

Yes! Once you put the signed print book in your cart, fill out the text box on that page with your name and choice of personalization.
When will I receive print books?

Please allow 1-2 weeks for delivery of both signed and unsigned print books.
Can I purchase this product from another retailer?
View full details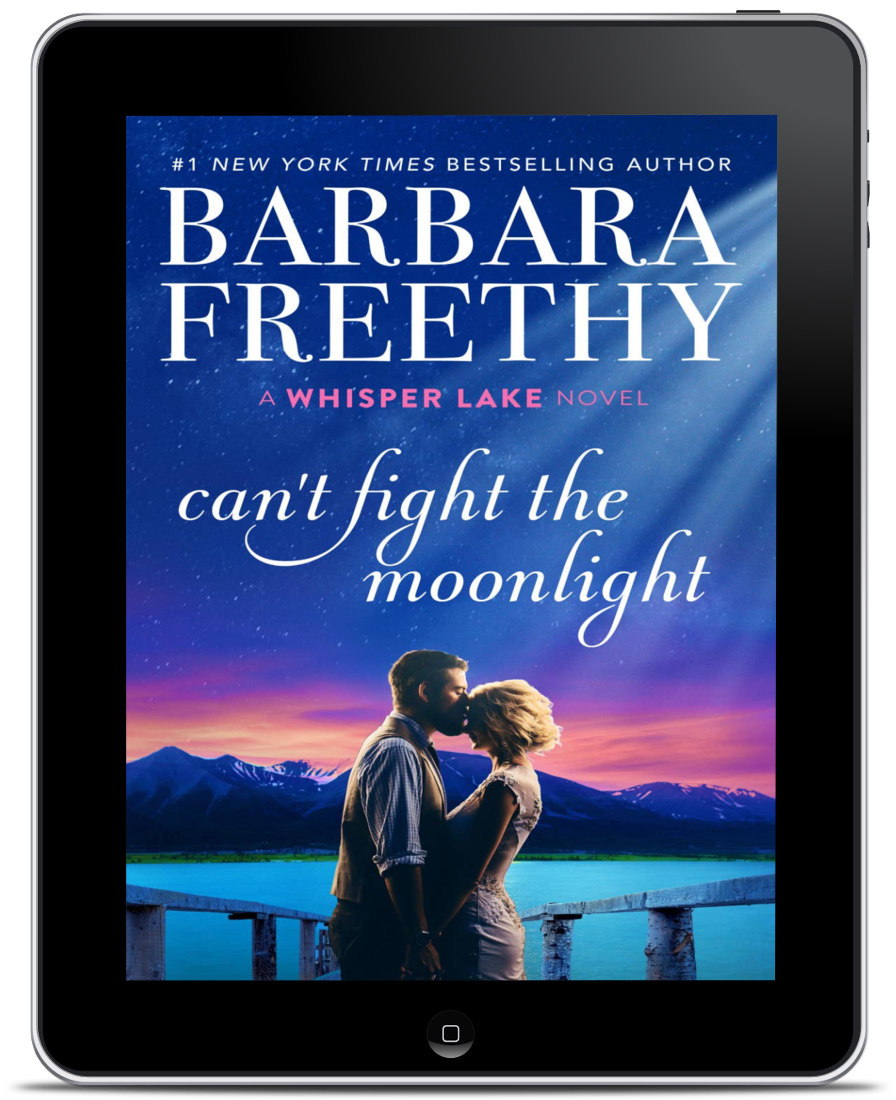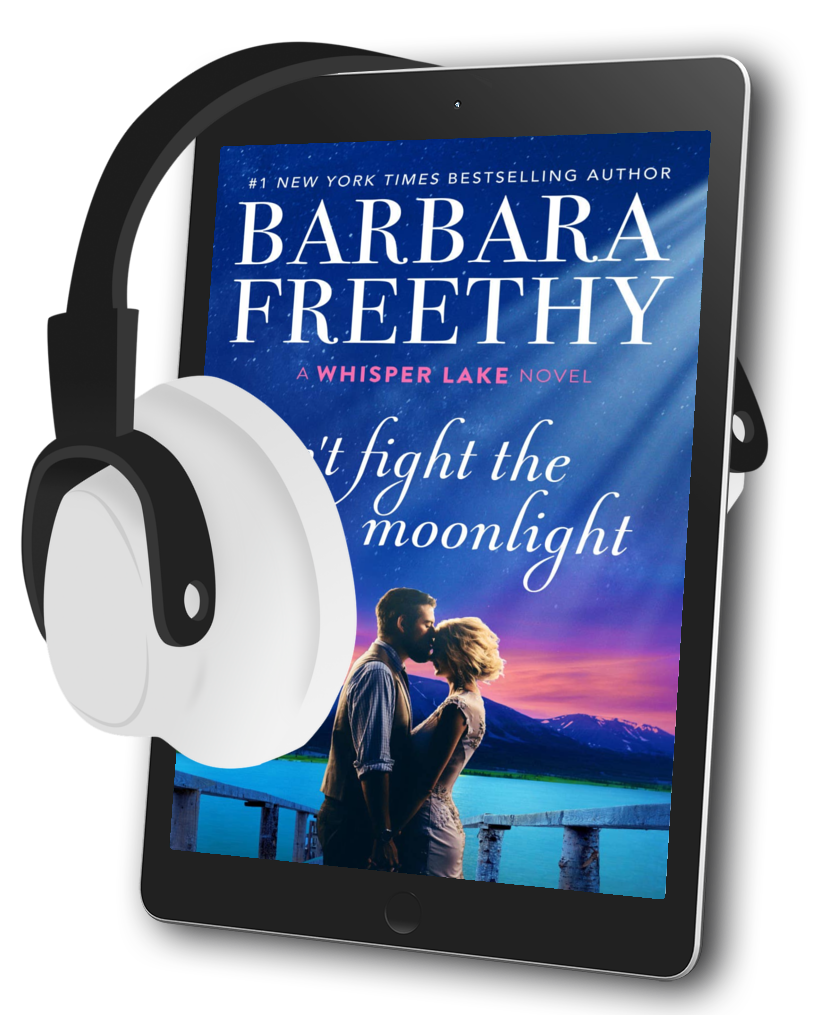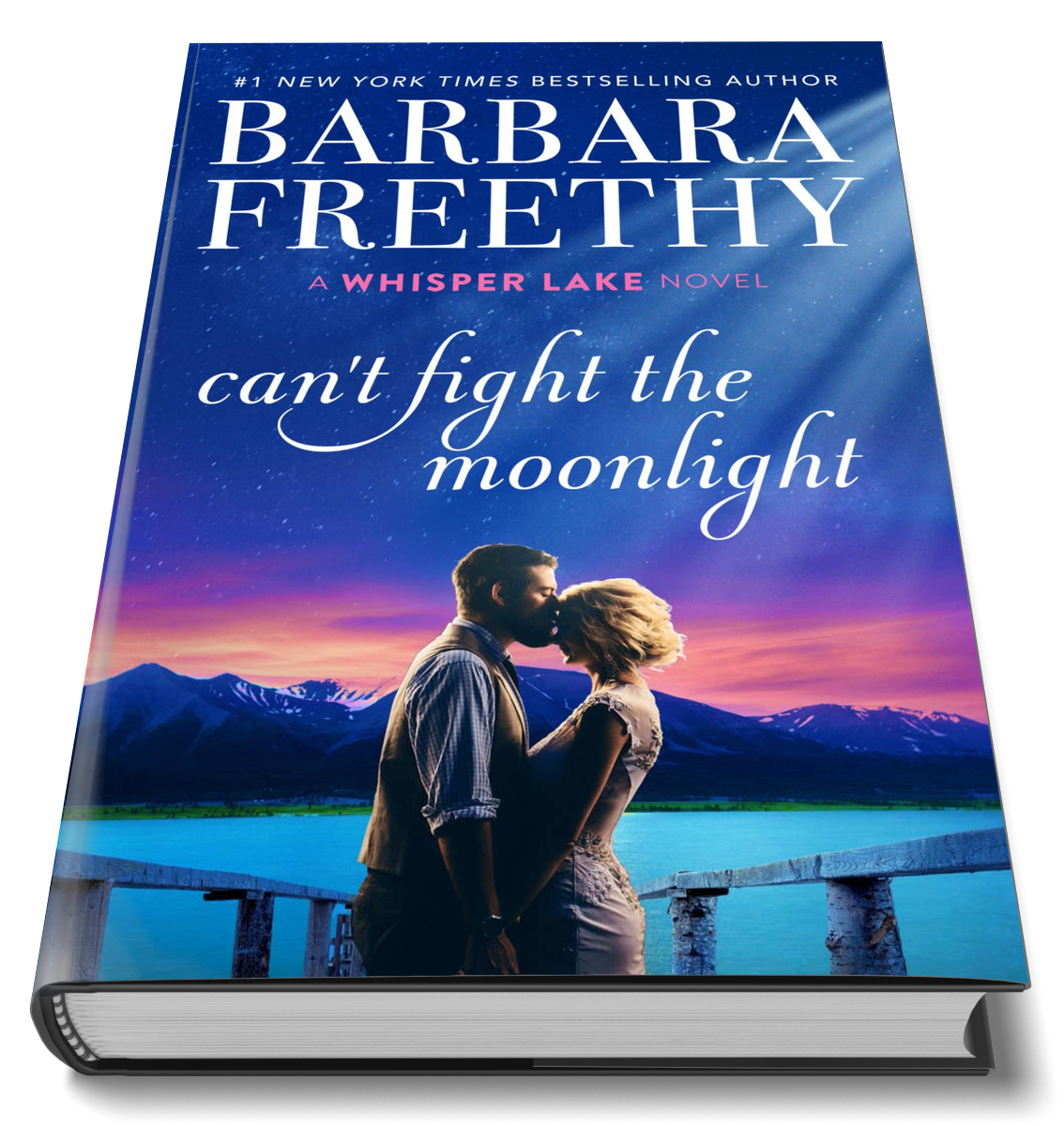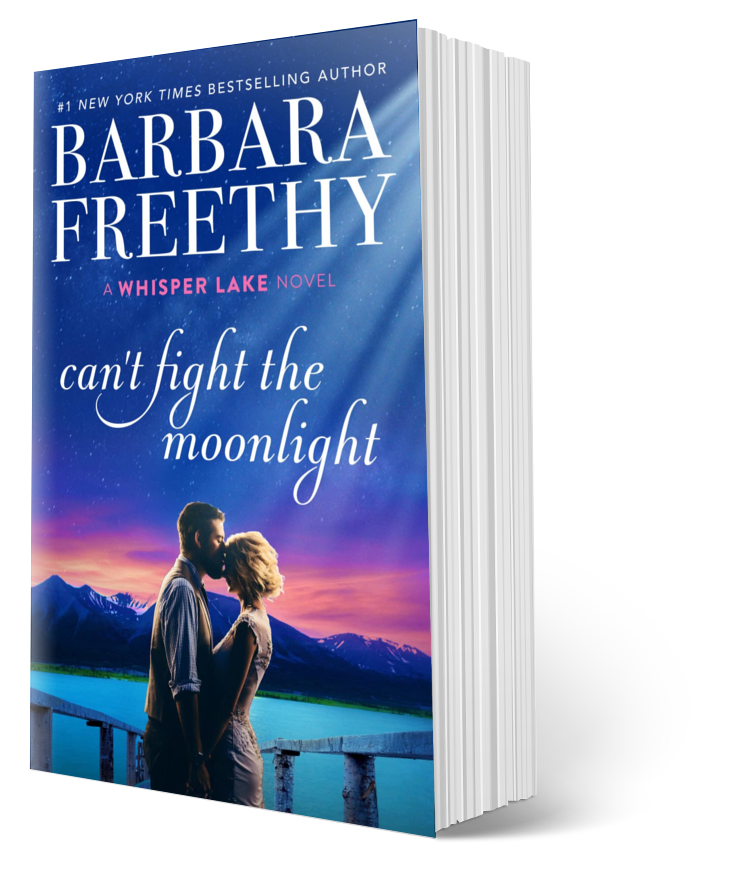 Description
Excerpt
Series Info
"Emotional, unpredictable, irresistible, unforgettable. Freethy ties the heart in knots with Can't Fight the Moonlight." – Isha - BookBub
Justin Blackwood can't remember a time when he believed in the magic of anything, least of all love. A cynical businessman, who grew up in a broken home, he guards his heart with every breath he takes. His job has taken him all over the world and roots are the last thing he wants...until he meets a beautiful innkeeper in Whisper Lake.
Warm-hearted, free-spirited Lizzie Cole wants it all—the dream job of running her own inn and a man who wants to settle down. Despite a previous romantic setback, she still believes in happily ever after and her perfect soulmate. She just has to find him. While the dark-haired man with the shockingly blue eyes makes her heart beat faster, Justin Blackwood is the last man who should leave her breathless. He's her complete opposite and they don't want the same things. 
But when a lunar eclipse throws Whisper Lake into darkness, Lizzie and Justin find themselves struggling to fight the moonlight and a love that could change their lives—if they're willing to take the risk.  
What the readers are saying …
"I have just finished CAN'T FIGHT THE MOONLIGHT and WOW such an emotional book. The characters of Justin and Lizzie were so well written, with so much depth. There were scenes in this book that gave me a lump in my throat. Absolutely loved this book...and can't wait for the next one!" Booklovers Anonymous 
"Barbara has created a town and community that leaves you wanting to return over and over again. It must be the Whisper of the lake. Or the amazing stories that surround it. Or maybe the great group of friends that make up the magical town. All I know is that I can never get enough." Mommymoose – Goodreads on Can't Fight The Moonlight
"The third installment of the Whisper Lake series is amazing. I wish this were a real place and that I could live there. Barbara Freethy has a gift for story telling. The words and story just flow, and I don't want to put the book down and deal with the real world." Cathy – BookBub