Regular price
Sale price
$11.99 USD
Unit price
per
Sale
Sold out
How will I get my digital ebooks and audiobooks?

Digital products will be fulfilled by BookFunnel immediately upon purchase. Books can be read or listened to on any of your favorite devices. BookFunnel support is available to ensure you can access your product.
If a signed book is available to purchase, can I get it personalized?

Yes! Once you put the signed print book in your cart, fill out the text box on that page with your name and choice of personalization.
When will I receive print books?

Please allow 1-2 weeks for delivery of both signed and unsigned print books.
Can I purchase this product from another retailer?
View full details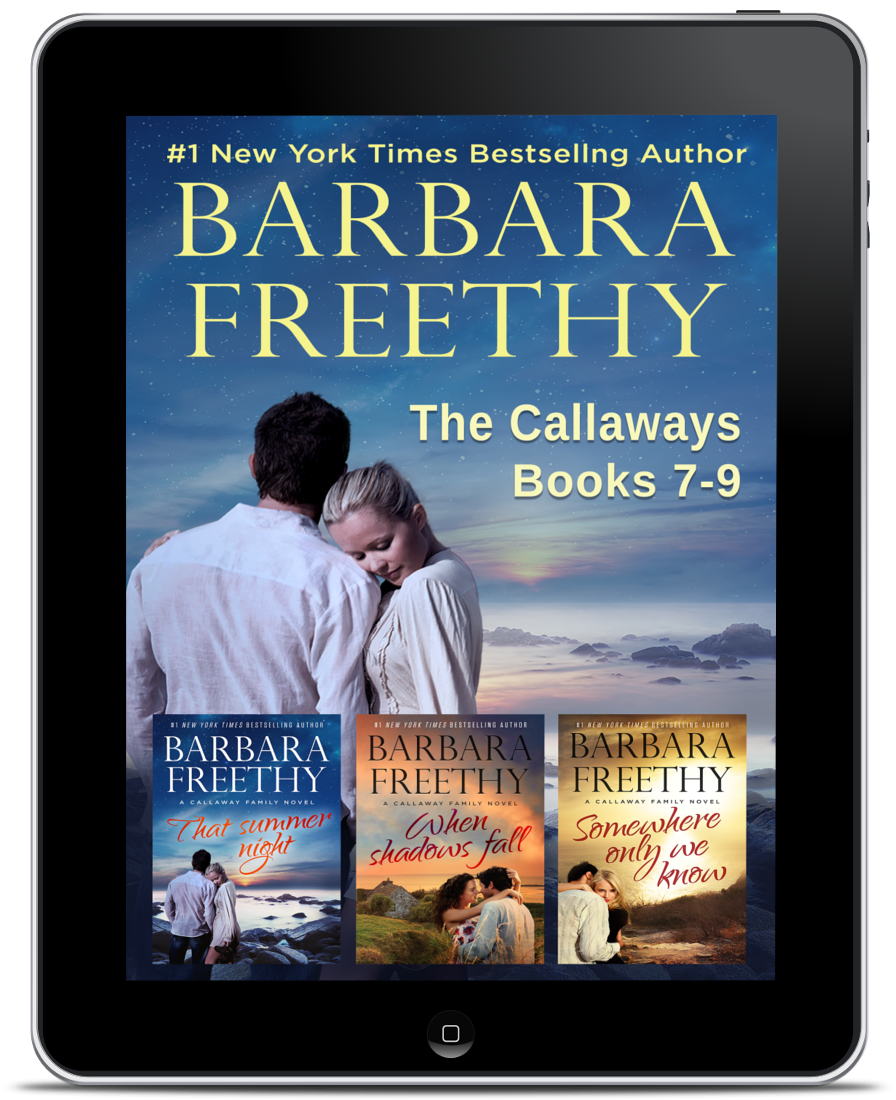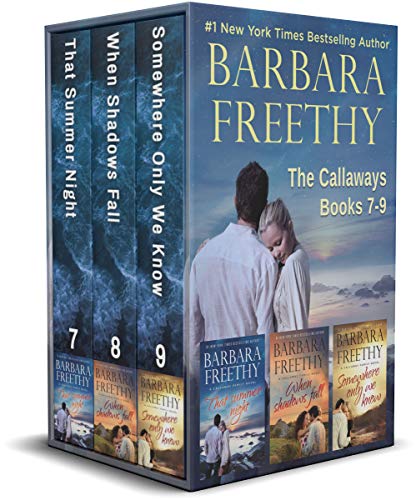 Description
Excerpt
Series Info
Special ebook bundle! Fall in love with the Callaways in these three full-length heartwarming, page-turning, irresistible romances. This special box set brings the love and the mystery as well as a lot of family drama. 
THAT SUMMER NIGHT
"I love the Callaways! Heartwarming romance, intriguing suspense and sexy alpha heroes. What more could you want?" – NYT Bestselling Author Bella Andre 
Reid Becker was the best of the best, an elite soldier whose career ended abruptly in a mission gone awry. Derailed after a decade of intense focus, Reid is spending far too much time in his best friend's bar. Then Shayla Callaway walks into his life with a desperate plea for help. How can he resist a beautiful blonde?  

The last thing Shayla Callaway was looking for was trouble. After years of medical school, she is months away from finishing her residency when a stint with a research team lands her in the middle of a game of drugs and money, and the only person who can help her is a burned-out ex-soldier with a hot body and a cocky attitude. 

Reid and Shayla have always put duty and career first. But as the danger heats up, so do the summer nights. Suddenly, it's not just about saving the world but about saving each other and a love they never expected … 
WHEN SHADOWS FALL
Olivia Bennett is a biographer, a narrator of lives far more interesting than her own. When she volunteers to write down the memories of Eleanor Callaway, an elderly woman suffering from Alzheimer's, she gets caught up in a compelling story of a great love and a terrible secret. Suddenly, she is no longer a spectator but an investigator, and in her quest for the truth, she not only finds herself at odds with Eleanor's sexy and very protective grandson Colton Callaway, but she also discovers a more personal connection to Eleanor's past. 

Colton is a firefighter, a man used to going after what he wants and getting it. He pushes the limits, takes chances, and is willing to risk everything to save a life, especially if that life belongs to his grandmother. 

As Olivia and Colton stir up the smoldering embers of the past, they soon come to realize that the greatest danger may not come from those who want to protect their secrets, but from each other. The one thing neither of them has ever been willing to risk is their heart. 
SOMEWHERE ONLY WE KNOW
Firefighter Burke Callaway has been living in the shadows since the tragic death of his fiancée. He had no interest in coming out of the dark, until the beautiful and unpredictable Maddie came back to town. 

Maddie Heller is the ultimate free spirit, her love of life and cooking taking her all over the globe, and only a few people know that her easy smile covers a personal tragedy. With a new job offer in San Francisco, Maddie thinks it might be time to stay in one place, especially when she runs into Burke again.

Burke was the handsome, sexy hero of her youth who could do no wrong. Maddie was the pretty, fun-loving girl of his youth who loved to break the rules. They were opposites in every way, but there was always a connection. It was just never the right time or the right place—until maybe now. 

But their budding love story suddenly takes a dangerous turn, and a series of escalating incidents makes them realize that falling in love might not just be terrifying but also deadly.