Regular price
Sale price
$5.99 USD
Unit price
per
Sale
Sold out
How will I get my digital ebooks and audiobooks?

Digital products will be fulfilled by BookFunnel immediately upon purchase. Products can be used on any of your favorite devices. BookFunnel support is available to ensure you can access your product.
If a signed print book is available to purchase, can I get it personalized?

Yes! Once you put the signed print book in your cart, fill out the text box on that page with your name and choice of personalization.
When will I receive print books?

Please allow 1-2 weeks for delivery of print books.
Can I buy this book from another retailer?
View full details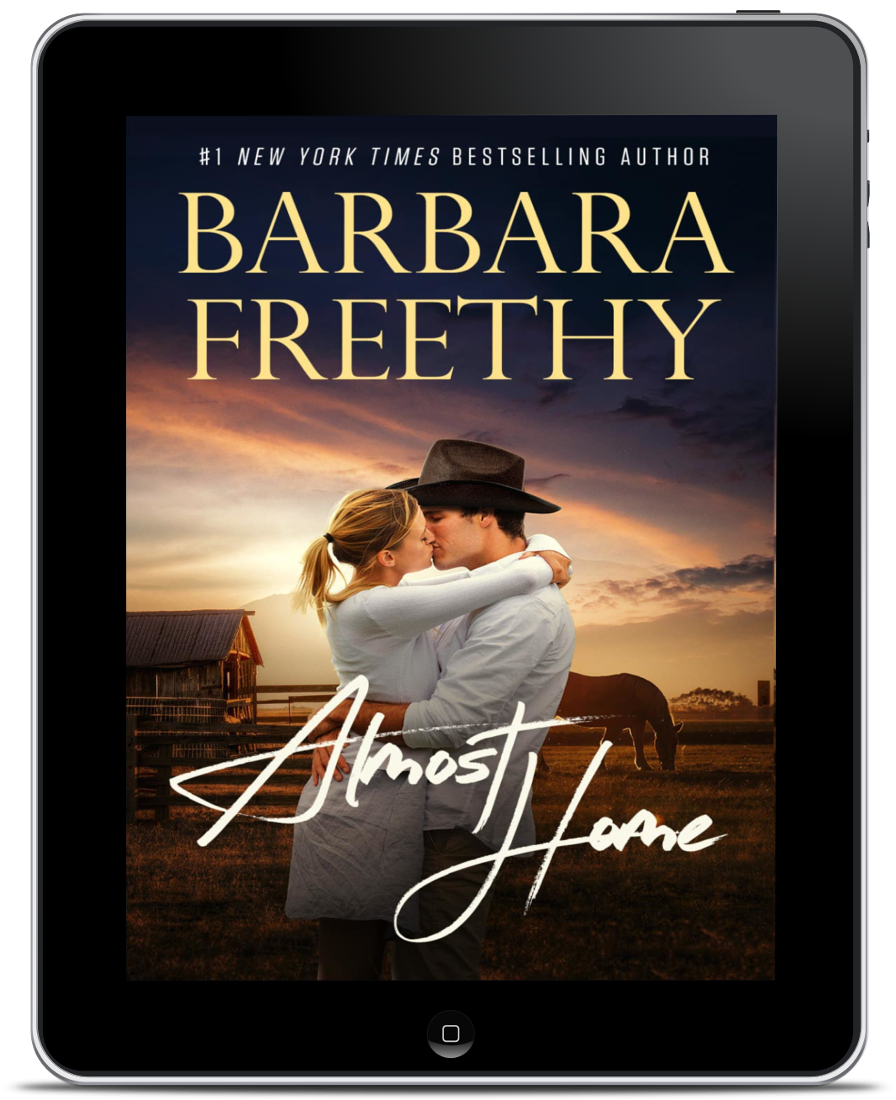 "Beautifully written, exceptional characters and a charming storyline." Kim - Goodreads
Katherine Whitfield hadn't left her seamless life in California to get mixed-up with a rough around the edges man like Zach Tyler. With his well-worn jeans and slow, seductive smile, he was nothing but a cowboy on the wrong side of the Mississippi—a diversion in her heartfelt quest to discover the father she never knew.
Zach has a gentle hand with horses and a seductive touch with women. When he takes Katherine in his arms, he unleashes the passion simmering just below her cool exterior. Yes, her probing questions and tantalizing ways could cause nothing but trouble­—but sometimes a man needs a little trouble....
​Don't miss this emotional and compelling contemporary romance set in the lush horse country of Kentucky filled with small town charm, romance, love, family and friends from #1 NY Times bestselling author Barbara Freethy.
What the readers are saying:
"This book kept me up last night! Katherine wants to find her father, so she heads to Kentucky to follow some clues. An accident sets off a chain of events. Zach, coincidences, the Derby, and SO MANY secrets lead Katherine to the truth – and what a twist! Barbara Freethy has done it again." Cindy – Goodreads
"Barbara Freethy weaves the reader under her spell in a most unlikely set of mysteries once again. And what a delicious spell it was!" Caryn – Goodreads
"A wonderful story by Barbara Freethy. Barbara writes stories about characters and situations that capture your interest from beginning til the end. I would recommend her books to everyone who enjoys romance, friends and family." June – Goodreads